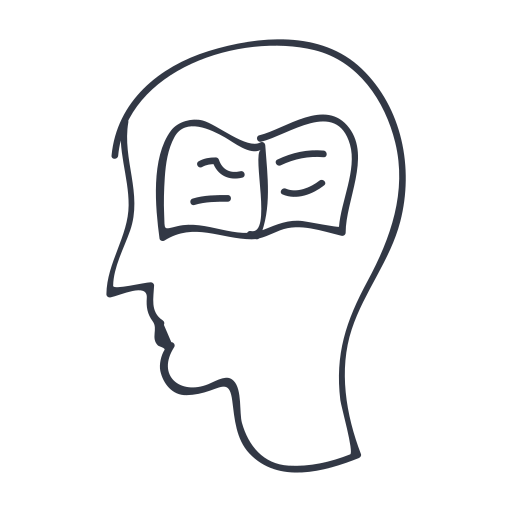 FIND YOUR MENTAL STRENGTH IN TIMES OF CHALLENGE
You care deeply about being your best self, achieving your potential and making a positive difference in the world. But right now life is hard.
It's a time of challenge, uncertainty, difficulty or increased stress and even though you're trying your best to stay strong, mental struggles — like chronic stress, anxiety, hopelessness, self doubt, or negativity – are weighing you down.
It's like an invisible force that just keeps pulling you in.
Maybe you're going through a breakup, a loss, a big setback, a time of uncertainty or a conflict and you know you're just not coping with it as well as you'd like to be.
Or you might be going after a big dream right now. The pressure is on. But instead of feeling full of passion, grit and purpose your mindset is slipping into overwhelm, anxiety or even burnt out.
Or perhaps the struggle you face right now is an internal one. The circumstances of your life are ok but your inner world is painful, tumultuous and it keeps holding you back and negatively impacting your relationships, your mood, your work and your overall quality of life.
Whatever struggle you're facing right now, you want to find the path back to resilience, courage, happiness, love and passion.
You want the resilience to rise to your challenges, heal, grow and come out the other side stronger than ever before.
You want the strength to achieve your potential and be your best self no matter what gets in the way.
But your mental wellbeing is declining instead of getting stronger, and deep down you know that something needs to change.
When you're stuck in mental struggle, life feels heavier and harder.
Your potential is stifled.

When emotional turmoil, chronic stress states, limiting beliefs, reactivity, and mental clutter are all affecting your mindset it's near impossible to unlock the clarity and strength of mind you need to be and do your best.

Your performance deteriorates.

Your mind is either constantly racing, foggy or scattered (or a mix of all three) and it impairs your ability to perform at your best.

Your relationships suffer.

When we become reactive or have ongoing low moods, the quality of our connections with others is deeply depleted.

Your sleep often sucks.

Racing thoughts and anxious feelings stop you from being able to get the rest you need which leads to feeling like a zombie the next day.

Your mood and quality of life decline.

It's painful and problematic to stay stuck in mental struggle. Relationships, work performance, mood, health and overall quality of life suffer when we cannot handle our thoughts and emotions in skilful ways. 

You feel disconnected from meaning and purpose.

You find it harder and harder to stay connected to your vitality, purpose. You may even start to entertain thoughts of giving up on what matters to you, start to cope through substance abuse or feel the signs of burnout looming.

You become reactive.

Instead of taking clear, intentional and empowered action guided by your values and your vision you get caught up acting out of habit, reactive patterns or being held back by old conditioned limiting beliefs.

You engage in unhelpful coping habits.

Instead of regulating emotions and stress in healthy ways you turn to habits that may soothe you in the short term but lead to more unhappiness and stress and less vitality in the long term.

It's draining your energy.

Vitality, passion, fun and joy and take a back seat and daily life takes on a tone of seriousness and stress.
But the path ahead doesn't have to feel like this. Developing mental strength is the key to rising to your challenges, letting go of the stuff that's holding you back, finding inner peace and reaching your greatest potential in life. 
Mental strength is all about knowing how to regulate your thoughts, manage your emotions, grow your strengths and take empowered action.
Headstrong is an eight week online program that will guide you step by step, through evidence-based and cutting edge tools and techniques that will grow your mental strength and transform your life.
Join the Waitlist
The doors to Headstrong are currently closed but will be reopening soon! Enter your details below to join the waitlist and be the first to find out all the details.
GROWING MENTAL STRENGTH OVER EIGHT WEEKS: THE HEADSTRONG PROGRAM
After a decade of teaching mental strength and mindfulness to thousands of people around the world I've distilled and synthesised a unique blend of knowledge on mindfulness, resilience, stress reduction, peak performance psychology and positive neuroplasticity into 'mindfulness-based mental strength training'. A four step framework specifically designed to help people stay mentally strong during times of challenge, crisis and increased stress.
Using evidence-based and cutting edge tools and skills, this method trains your mind to get strong and stay strong over the long term. You will gain the ability to regulate your thoughts and emotions in skillful ways, unwind the mental weight that is dragging you down and connect to inner strengths that help you feel happier, more confident and more resilient.
Headstrong is my signature mental strength training program built on this four part framework and is designed to create a deep, lasting and transformational change to your mind. It's like nothing else in the world. The eight weeks are designed to shift the patterns that are limiting you and galvanise your mental strength, creating a permanent transformation in the way you feel, think and behave. 
Find relief and healing. Reconnect and recharge. Walk away with powerful tools and insights that will last a lifetime.  
Mental strength gives you that unfair advantage to create the life you want, instead of letting your outside circumstances determine life for you. Join me in Headstrong to take your first step towards a happier, healthier you.
WHAT YOU WILL GAIN
Everything you learn in Headstrong is evidence-based and blends the fields of stress management, mindfulness, positive neuroplasticity training, and peak performance psychology. You'll finish this program knowing how to:

Manage your thoughts more skillfully
Develop a more flexible, resilient, and creative mindset that can handle the big challenges, unlock peak performance and keep you connected to a sense of passion and purpose.

Regulate your emotions in more healthy ways
You will learn how to handle strong emotions in ways that are healthy, effective and non-reactive so that you can be your best self in the middle of it all.

Uplevel your stress responses
Instead of being overwhelmed or reactive when the pressure is on, you show up stronger, clearer, and more focused.

Be calm and effective under pressure
Learn effective ways to stay calm in crisis so that your thoughts no longer rattle you and you can keep moving towards the things that really matter.

Unlock peak performance states
Trade mental clutter and overwhelm for creative problem solving, effective stress management, and intelligent action to show up as your best self every day.

Take empowered action
Learn how to connect to your values and strengths to unlock unshakable resilience, states of flow and heightened creativity and wisdom.

Shift pessimism for purpose and positivity
Uncover your personal values and use proven processes to harness their power to shift you out of disempowering or negative states and into states of strength.

Be a force for good in the world
Learn the tools to become a locus of sanity, wisdom, strength and inspiration in this crazy world. Become a force for positive change in the world.

Find inner peace
Tap into into the power of mindfulness to find a deep sense of calm and strength that is not dependent on outside circumstances.
THE R.I.S.E FRAMEWORK
The R.I.S.E framework sits at the heart of the Headstrong program and is the key to transforming your mental strength in just eight weeks. This four-step method allows you to alleviate suffering and stress, handle life's challenges more effectively, perform at your peak under pressure, unlock your full potential, and ultimately make the meaningful impact you want in the world.
R.I.S.E empowers you to: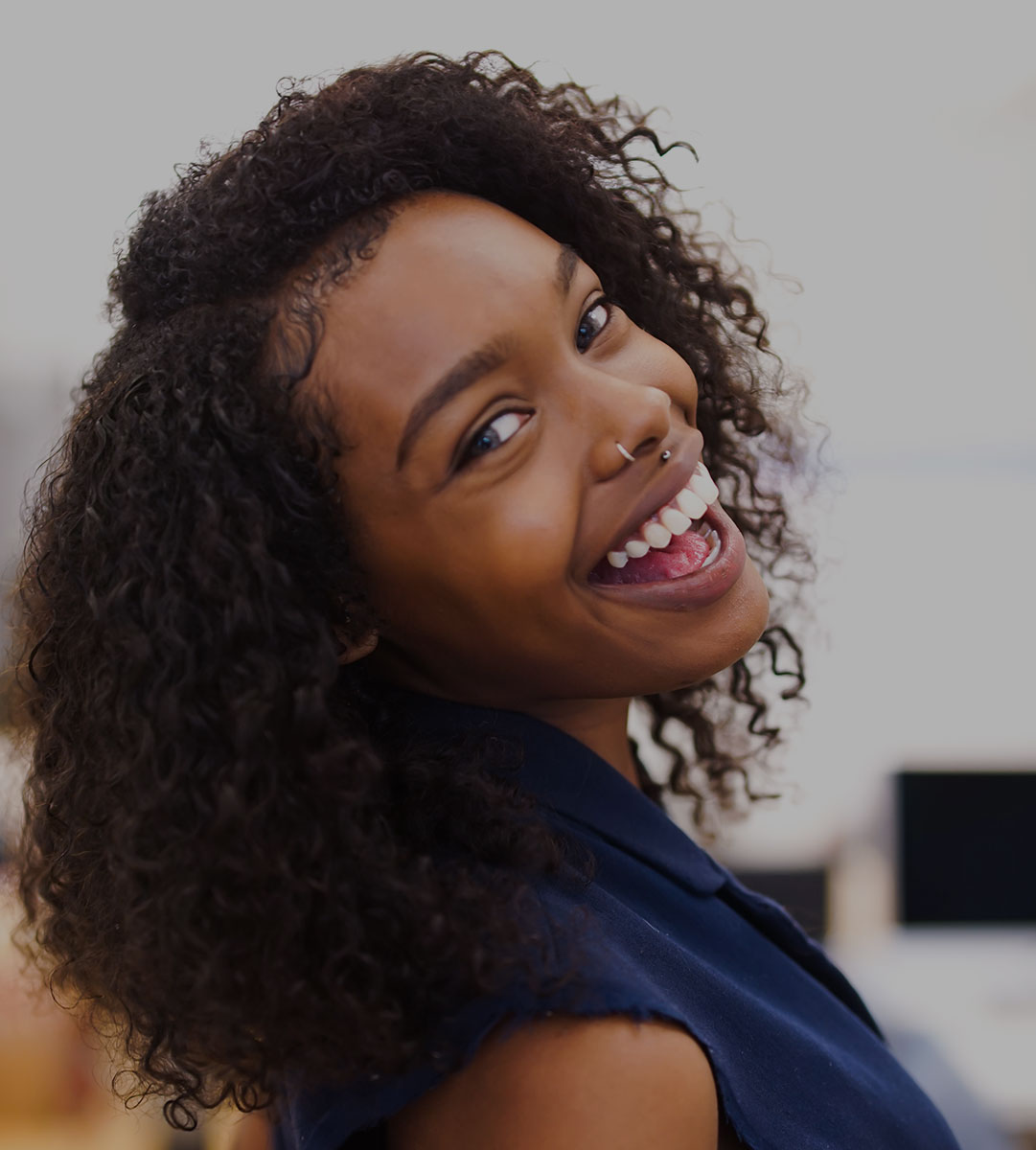 STEP 1
R: RECOGNISE AND REGULATE
The first step to mental strength is to learn how to recognise the unhelpful thoughts and emotional patterns that pull you out of your strength and keep you stuck in stress, suffering and struggle. Here you gain the self-awareness to identify negative mental and emotional patterns as they arise, regulate them in healthy ways and as needed, to let them go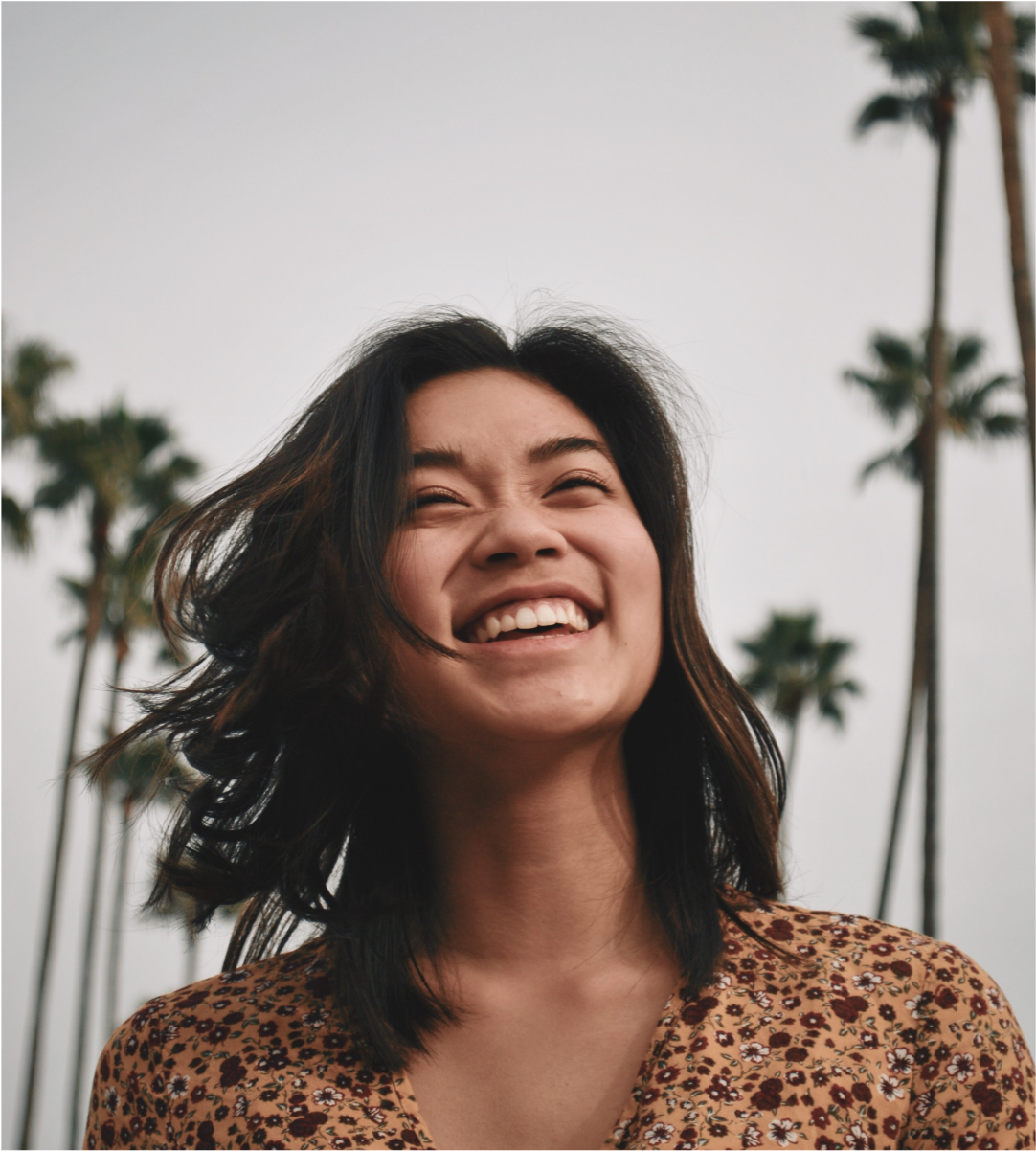 STEP 2
I: INHABIT THE PRESENT MOMENT
Use the practice of mindfulness to connect to your greatest source of inner strength – awareness. Learn to 'anchor' yourself in a deep sense of inner calm, clarity, wisdom and strength. In this step, you begin to master the skill of mindfulness and learn practices to integrate into daily life.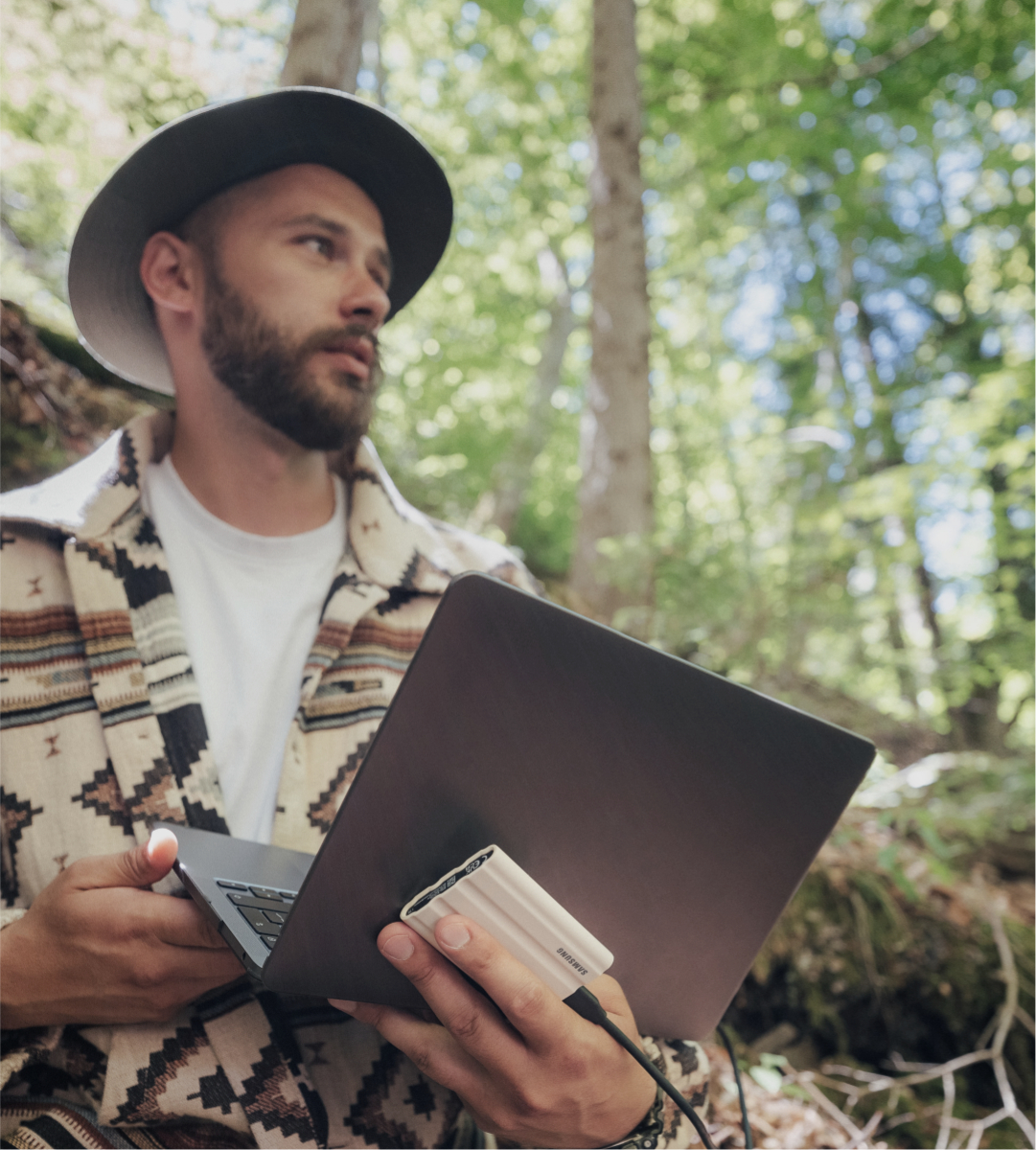 STEP 3
S: STAY CONNECTED TO VALUES AND STRENGTHS
In this step you learn powerful, effective, evidence-based tools to shift mental struggles into mental strengths. Your ability to refocus your mind grows as you learn how to move out of negative and disempowering mindsets and into empowering and positive ones. You begin connecting to your purpose and grow into unlocking heightened states of peak performance.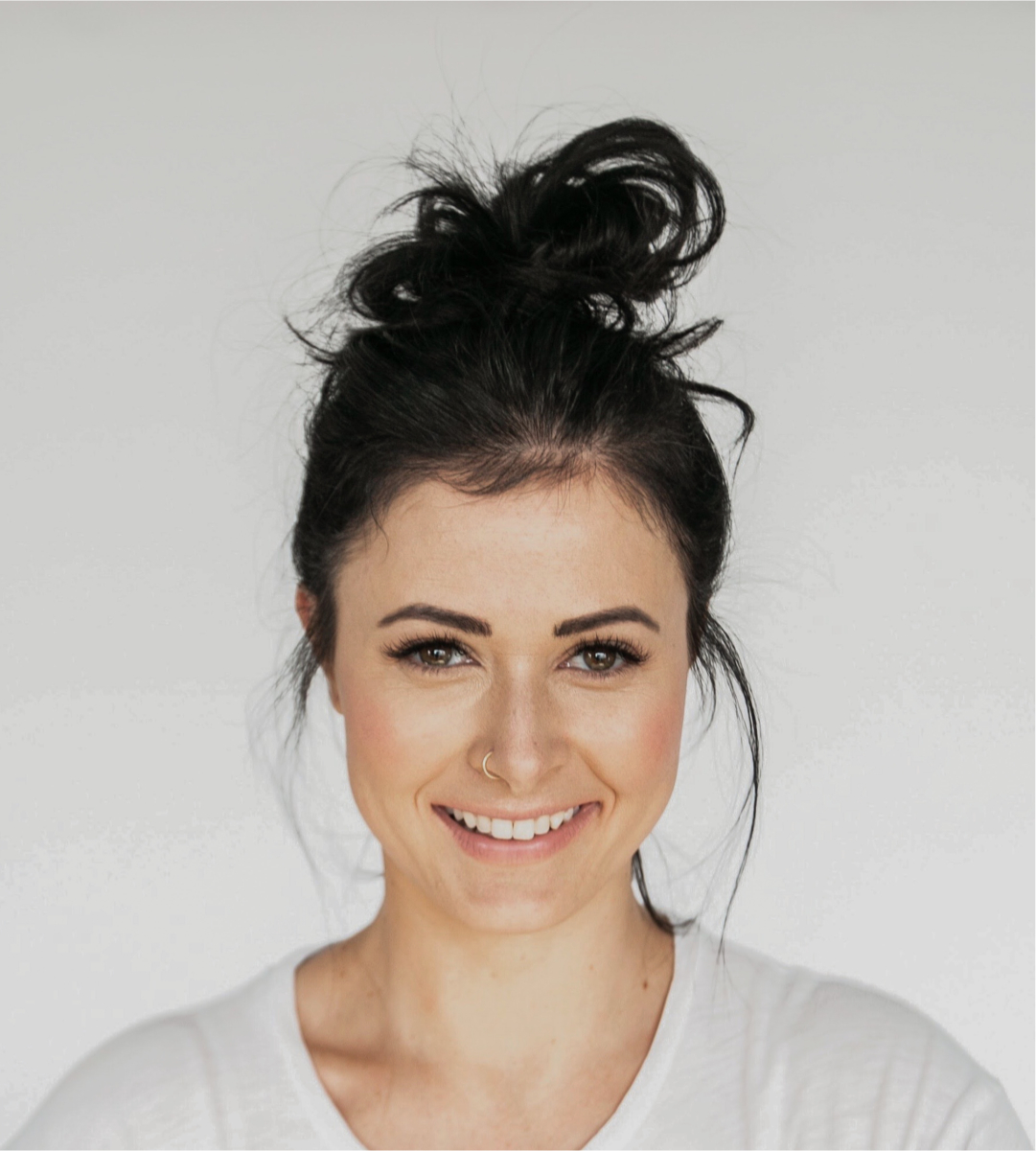 STEP 4
E: ENGAGE IN ACTION GUIDED BY YOUR VALUES
Research shows that taking action, and focusing on what you can control, shifts the human mind from a state of helplessness, anxiety or overwhelm to one of hopefulness, resilience and empowerment. This final step solidifies your ability to live intentionally rather than reactively. You gain the mental strength to take the actions to create the life you want.
What's Included
Headstrong is launching in November 2022 and will be an in-depth transformation program that spans eight weeks. During this time you will be guided and supported, step-by-step, on how to hardwire your mind to be mentally strong.
When you join Headstrong, you get access to a wealth of knowledge with proven tools and techniques. These include:
Weekly training sessions filled with practical and powerful tools.
8 Meditations to practice over the 8 weeks

infused with mindfulness, positive neuroplasticity techniques, and peak performance psychology principles to keep for life as you continue to develop your mental muscle.

Instant access to a collection of powerful meditations to help you stay mentally strong.

You'll receive 7 meditations to help you find calm in crisis, unwind stress, sleep better, ease anxiety, grow gratitude and start to practise mindfulness.

Printable workbooks

for each week so that you can easily access the tips, tools and techniques to help you stay strong in daily life.

Access to a private online community

of like-minded people. This is the place for support, accountability, and inspiration on your journey.
You'll also get two practical plans – a purpose-driven action plan and a mental wellbeing/peak performance plan – that will support you over the next 12 months as you continue building a strong, resilient, and happy mind.
HOW IT WORKS
What we will do over the 8 week program.
Week 1
Shift from stuck in struggle to self aware
Often we feel like it's only the external things causing our stress, anxiety, negative feelings or overwhelm. But research shows more than 85% of our suffering and stress comes from our negative thoughts about events and circumstances. Learn a powerful tool to identify those thoughts and let them go.
Week 2
Master your mindset and become mentally flexible
This week we concentrate on mastering the fundamentals of a mentally strong mindset. Let go of the unhelpful thinking patterns that hold you back or drag you down.
Shift negative or limiting thinking into a creative, solutions focussed, positive mindset focused on possibilities and priorities.
Week 3
Regulate your emotions in healthy ways
Our third week together is focused on a four step evidence based process for healthy emotional regulation.
Learn a technique that reduces the intensity of emotions and soothes your nervous system. Use it to be non-reactive when experiencing charged thoughts or powerful emotions.
Week 4
Tap into your greatest strength through the power of mindfulness
Learn how to use mindfulness-based techniques to anchor to inner calm, resilience, wisdom and clarity. Get powerful tools to transform unhelpful thoughts and feelings and become non-reactive.
Learn how to use mindfulness to break unconscious patterns and live a more intentional, fulfilling and meaningful life.
Week 5
Connect to your values and shift to your strength
This week we get clear on your core values, then use cutting edge, evidence-based tools to help you shift from a state of struggle, stress or suffering, to a state of inner strength.
Here you learn how to turn your values into goals to create an action plan that moves you closer to meaning, fulfilment, and purpose.
Week 6
Turn fear and self doubt into self actualization
This week you learn about the two primal fears that affect all human beings and how to overcome them.
Learn how to tame your inner critic, ease anxiety and shift self doubt into self actualization; that is your ability to think, perform and feel at your best. And your ability to make your dreams a reality.
Week 7
Resilience in time of crisis and challenge
This week we introduce a technique that helps you stay calm in a crisis and perform at your peak under pressure.
Learn how to use the technique to think clearly under high stress, be your best self in any situation and come out the other side stronger, wiser and smarter than before. From here, every challenge makes you stronger.
Week 8
The right fundamentals to stay strong over the long term
All of the cutting-edge, evidence-based tools come together to create a mental fitness and wellbeing plan that will support and strengthen you for the next 12 months.
You will learn your own personal 'fundamentals to thrive' and how to meet your 5 human needs.. Ultimately this week gives you all the tools you need to keep bolstering your mental strength so that you can perform at your best, be happy and healthy and be a force for good in this crazy world.
MEET MELLI
Hi, I'm Melli O'Brien – mindfulness and mental strength coach, co-founder of Mindfulness.com and the creator of Mindfulness-Based Mental Strength Training (MB-MST).
After a decade of experience teaching thousands of people around the world how to be mentally stronger, I have distilled and synthesised my unique wealth of knowledge on peak performance, mindset, mindfulness, positive neuroplasticity training, and stress management into a four step framework called 'mindfulness-based mental strength training.' My big vision is to unlock the best in human potential so we can all work together to solve the world's most meaningful problems. Come and join me.
READ MORE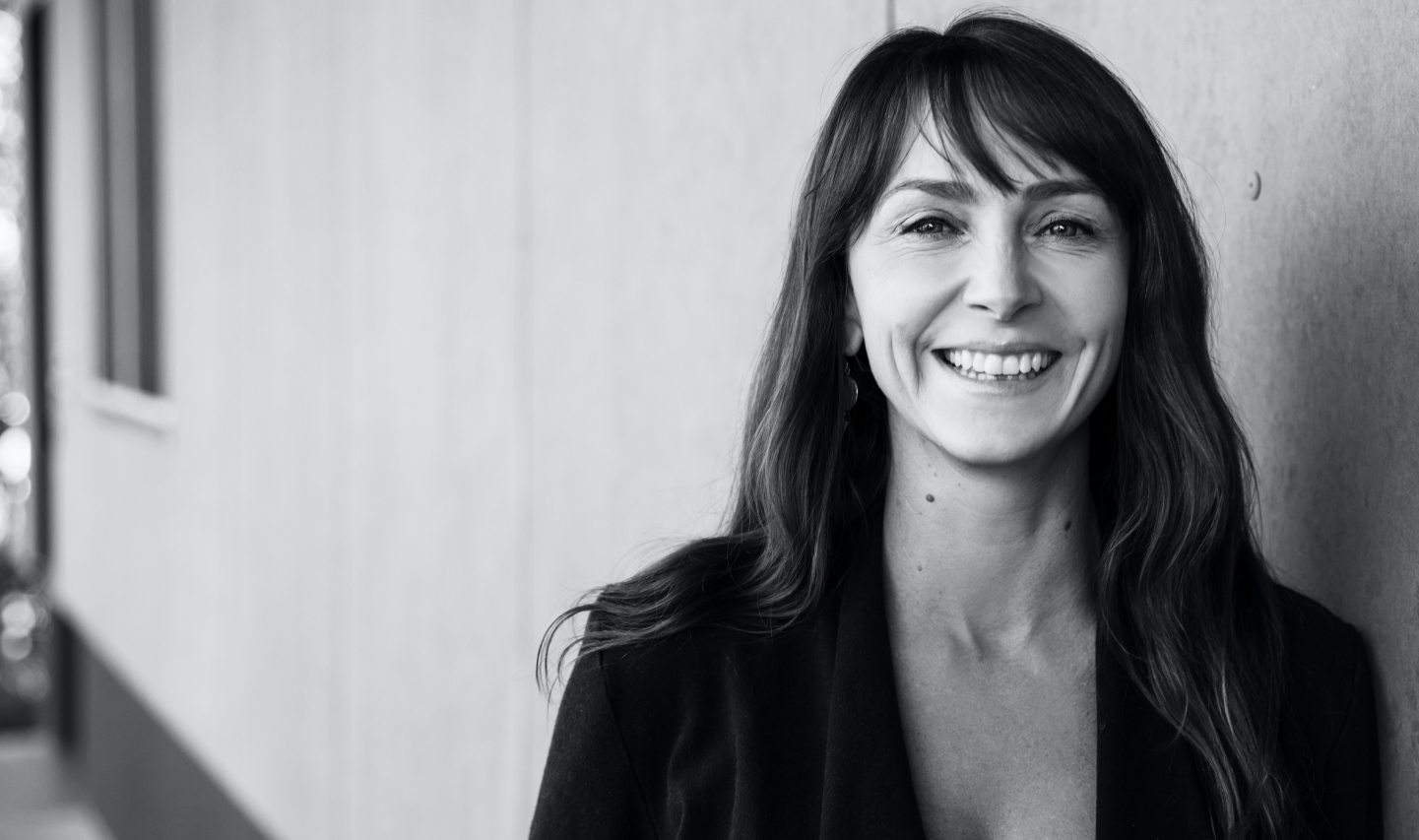 IS HEADSTRONG FOR YOU?
YES, IT'S IDEAL FOR YOU IF…
You are going through a crisis, challenge or high stress period of your life and you want tools, techniques and support to become mentally strong in the middle of it all.
You are experiencing internal struggles such as ongoing cycles of anxiety, overwhelm, apathy, negativity, low self worth or unhelpful habits and you're looking to find greater inner peace, strength and happiness again.

You are going for a big goal or dream but your mindset is starting to let you down. Maybe you are launching or growing a business, pushing for a big achievement or going for gold but challenges such as stress, imposter syndrome, negative self-talk, anxiety, overwhelm and burnout keep stifling you and slowing you down.
You want to optimise your mental strength. You're actually doing ok right now but you want to have the skills to be resilient, perform at your peak and unlock your potential. You want to uplevel your mental game.
You're looking for proven, evidence-based tools and techniques you can apply every day that will help you start building towards mental fitness and increase your resilience. You don't want woo woo or fluff. You want real tools that will move the needle and improve your performance and wellbeing.
You want to grow. You already have a sense of the value of mental training. You are ready for a big positive shift in your life and your ready to invest the time and energy to create lasting change in your mental wellbeing.
Join the Waitlist
The doors to Headstrong are currently closed but will be reopening soon! Enter your details below to join the waitlist and be the first to find out all the details.
FREQUENTLY ASKED QUESTIONS
Can I work through the program at my own pace?
Headstrong is a coaching program delivered entirely online to enable you to work through it at your own pace. We all have so many demands for our time and attention, and this is the best way to provide access to those who may not be able to commit to a set time every week. However, I do strongly recommend that all participants stick to the 8-week format wherever possible as this will provide the maximum benefit.
Will I have the chance to ask questions throughout the program?
When you sign up for Headstrong you will also be given the opportunity to purchase live group or one-to-one coaching sessions with Melli if you need the extra support.
Do I have to meditate?
To get the very best results, yes. Real and lasting change comes from consistent action. To get the best results from the Headstrong program you will be asked to do meditation-based practices for 15-30 minutes per day depending on your capacity. But it's more than just meditation. Each practice is a specifically designed training exercise blending meditation with neuroplasticity training and other evidence-based methods. Doing this daily practice is fundamental to creating the lifelong shifts in mental strength that Headstrong can give you.
I've struggled to meditate in the past. Can I still do the program?
Absolutely. It's not uncommon for the people to find meditation difficult the first few times. You do not need to be a master. You simply need to commit to the action of meditating each day. If you are struggling I will be available to help you gain confidence and get comfortable in these daily exercises.
I have a mental health challenge. Can I still participate in Headstrong?
In most cases it's still going to be very beneficial for those with mental illness. However, your wellbeing and safety are my top priority and depending on the severity of your challenge, I recommend talking to your therapist to ensure this program is appropriate for you. For those experiencing chronic depression, severe anxiety, PTSD or a history of trauma, it's imperative that you talk to your licensed therapist before taking part. Meditation can be contraindicated for some of these conditions depending on the severity so please check in with your therapist first. I recommend working with them throughout the program in tandem to ensure you stay strong and safe.
I'd like to know more about the science and evidence-based research around neuroplasticity. Do you have any additional information I can read?
You buy one I give one. We're unlocking human potential together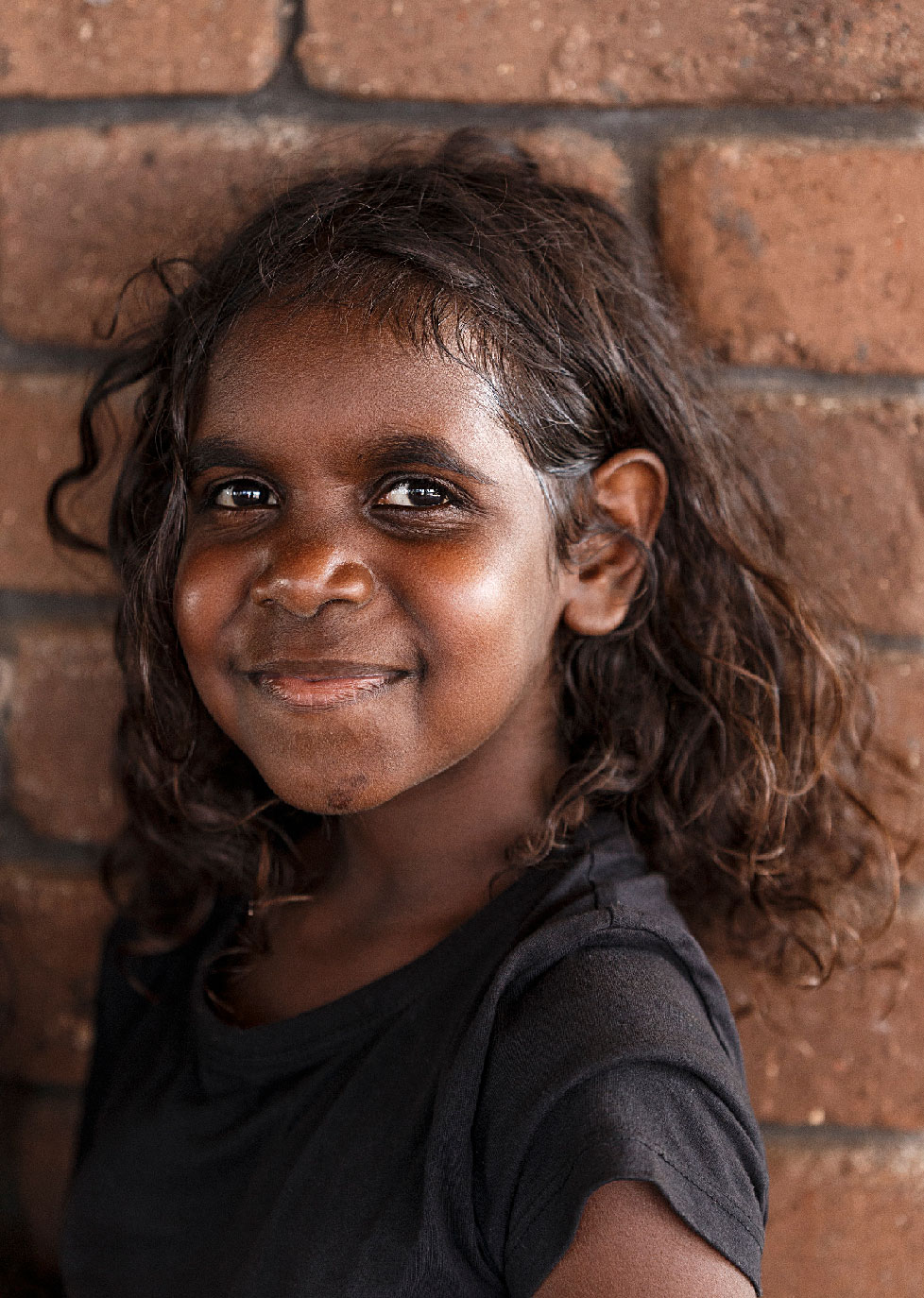 My life's work centres around unlocking human potential. But not everyone has an equal opportunity to realise their potential. Nearly 3 in 4 children in Australia's remote areas lack access to education up to the 10th grade. This lack of opportunity means that, through no fault of their own, these children will most often be unqualified for many of today's jobs – and may miss out on the chances we all take for granted.
If anyone needs their potential elevated, it's these kids. That's why with every Headstrong (or coaching program) purchased, I immediately give a child in remote Australia one month of access to online educational resources.
This project by Dot Com Mob (through B1G1) sets up technological education centres in Australia's most remote regions with the fewest scholastic opportunities. These innovative centres give children access to online and electronic educational resources, helping close the gap in their education. I believe everyone deserves a chance to elevate their potential.
MY VISION: LETS CREATE A STRONGER WORLD TOGETHER
We're living in extraordinary times right now. The challenges we face are many and growing. But I believe that if we can unlock the best in human potential, we can work together to solve the world's most meaningful problems and create a more sustainable, equal, and peaceful world. 
That future is bright. 
I created this program for all the people who want to be a part of positive change in the world but just need a bit of help rising to their challenges and unlocking their talents and strength. I truly believe that when people are unlocked from stress and struggle, when they are at their best, they naturally become a force for good. A locus of sanity, kindness and wisdom in the world.
If you're struggling or in need of some support, overwhelmed, or blocked in any way, I'm here to serve you, bolster you, strengthen you, and help unlock your genius so you can do your best work in the world and feel fulfilled and full of purpose and passion again.
I would love to support you in staying strong as we walk this path together towards making that bright vision for our world a reality.
Try it for 15 days risk-free
If this all sounds great but you're still a bit uncertain, you can sign up today and try Headstrong risk-free. You'll gain access to all the videos, meditations and workbooks, and if you email us within 15 days to say you aren't satisfied we will refund your payment, no questions asked.
WHAT PEOPLE ARE SAYING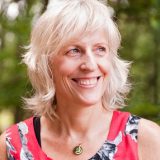 "Melli is a leading authority on the topic of mental strength. Her methods have been forged in the heat of life experience along with decades of contemplative practice. I highly recommend her, both as a person and as a leader and innovator."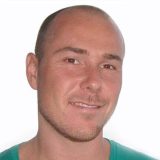 "Melli is the world's leading expert in the field of mental strength. Her groundbreaking work is changing lives and has the power to change how we think about mental health."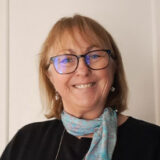 The tools given by Melli in her incredible mental strength training course is one investment in myself that I've made. The benefits keep expanding into more areas of my life than I realised. I am able to address that negative talk I so often engaged with, through the simple exercises offered in the course that are so powerful. I have gained a new relationship with my mind that I can now work with so much more easily.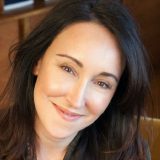 "Being mentally strong is not just a luxury but a necessity in these times we are living in. For me to be able to make a difference, make my business and my life everything that I want it to be, stay resilient in the face of the many setbacks I face as a purpose led entrepreneur, I need to keep my mind resilient, positive and purposeful. Melli's mental strength coaching gives me the support to do that."
Join the Waitlist
The doors to Headstrong are currently closed but will be reopening soon! Enter your details below to join the waitlist and be the first to find out all the details.