You want to stop living in stress, struggle and anxiety.

And start living from love, courage and purpose.
But it's not easy being a human today.
We live in a time of uncertainty, instability and increasing challenges and stress.
The threat of war, the rise of extremism, economic instability, climate change, pandemics, systemic societal injustices and disruptive technology –they are all making headlines daily.
And that's on top of your personal struggles. Which may already have you on your knees. Illness, loss, misfortune, heartbreak, conflict, failure, or stressful situations.
That…. is a lot to carry.
So it's understandable that in times like these, instead of feeling strong, you might be struggling to cope.
Are you struggling to carry your load?
Are you wrestling with negative thinking or emotional turbulence that's dragging you down, holding you back, or causing you suffering?
Are you going through a challenging time and not coping as well as you would like?
Is your stress and anxiety through the roof?
Are you worried there is a light going out inside of you? Like you're losing touch with your true self and you want to find your way back again?
Whatever's going on, you want to find your strength again.
If you're finding it hard to cope and want to cut through the noise and find real, evidence-based tools and strategies to not only survive, but thrive, even when the rest of the world feels like it's going crazy or falling apart…
Then you're in the
right place.
There's a
simple secret

to staying mentally strong in difficult times.

There's a set of skills that create human resilience – a blueprint – for staying strong even in times like these. I've spent my entire career studying these patterns, learning from the researchers, neuroscientists, and the everyday people who live these skills.

When you know these patterns, you can USE them, too

Many people have faced pain, uncertainty, and adversity before us. So we know the patterns that lead to falling apart — to anxiety, hopelessness, stress, struggle, and suffering. We know the ones that give us the ability to find a strong centre even when all hell is breaking loose in our lives and in the world.
MENTAL STRENGTH
IS A SKILL

YOU CAN LEARN. AND I'D LOVE TO TEACH IT TO YOU TODAY.
Imagine waking up each day…

Feeling calm, confident, and connected to purpose. Knowing you can handle all the challenges life throws your way.
How does this sound?
Instead of struggling all the time or just 'coping' with your circumstances, you become the

architect of your own life

, fueled by a sense of purpose, clarity, and inner strength.
You're able to regulate your emotions and break out of unhelpful thinking patterns.
No matter what's happening, you feel calm among the chaos — steady, stable, and centred in who you are.
You're creative and confident when facing challenges now. You don't react. You respond calmly, intentionally, and effectively.
You wake each day feeling good about who you are — connected to a sense of inner wholeness and resilience that doesn't depend on anything outside of yourself.
You're excited about your big dreams and life again. You have the mindset, strategies, and focus to block out the noise, stay true to your own path, and actively take steps to follow your heart.
Life no longer feels like a struggle. You're living from a place of love and see life as an adventure.
When you're stuck in mental struggles, life feels heavy and hard. But
together

, we

can change

this for you.
Without mental strength…
YOUR POTENTIAL IS STIFLED AND STALLING
When emotional turmoil, chronic stress states, limiting beliefs, reactivity, and mental clutter are all affecting your mindset.
YOUR MOST VALUED RELATIONSHIPS SUFFER
When we become reactive or have ongoing low moods, the quality of our connections with others is deeply depleted.
YOUR MOOD & QUALITY OF LIFE IS AFFECTED
It's painful and problematic to stay stuck in mental struggle. Relationships, work , mood, health and quality of life suffer.
YOU ARE DISCONNECTED FROM YOUR PURPOSE
You find it harder and harder to stay connected to your vitality, purpose. You may even start to entertain thoughts of giving up.
YOUR ENERGY IS DRAINED AND EXHAUSTED
Vitality, passion, fun and joy and take a back seat and daily life takes on a tone of seriousness and stress that you cant escape.
YOU BECOME REACTIVE TO DAILY SITUATIONS
Instead of taking clear and empowered action guided by your values and your vision you get caught up acting out of habit.
So let me tell you what you will learn by joining the headstrong program

Manage your thoughts more skillfully
Learn how to unwind anxiety, stress and low self worth by 'defusing' negative thinking patterns. Deploy 2 powerful tools to develop a strong, flexible and resilient mindset.

Regulate emotions in healthy ways
Using a proven 4 step process, you will regulate difficult emotions in effective, healthy and empowering ways. This allows you to be non-reactive and strong no matter what happens.

Uplevel your stress response
The things, the people and the situations that used to rattle you, trigger you or make you reactive? You'll be able to handle them with wisdom and skill by learning the STOP method.

Let go of limiting beliefs
Using an evidence based 3 step tool you will shift limiting beliefs into empowering supportive and uplifting thinking patterns.

Unlock peak performance
Using a powerful technique, you'll trade mental clutter, overwhelm and stress for peak performance and a calm, clear and focussed mind.

Tap into unshakable inner strength
Learn how to use a 4 step mindfulness based practice to tap into a wellspring of inner peace, strength and wholeness within you.
So… how will the 8 week headstrong impact
you?
Before
You know you're not reaching your full potential in both your personal and your professional life.
You are continually falling into the same old unhelpful mental patterns that hold you back and wear you down.
Your most valued relationships are suffering and you can't figure out how to resolve them and make things better.
Your everyday mood and drive is low and can't seem to shake it even as it drains your quality of life
After
You will unlock your full potential allowing you to be the partner, parent, leader and person you truly want to be.
You have reshaped and revolutionised your mindset. You are mentally strong and able to handle anything life throws your way.
You're a calmer, wiser and happier person. Your relationships are flourishing and you feel more love and satisfaction in your life.
In daily life you feel calm, confident and connected to purpose. Clarity on your values and your vision fills you with energy and passion.
INTRODUCING
The Headstrong Program
Grow your mental strength over 8 weeks.
Headstrong is a powerfully transformative 8 week program that has taken 10+ years to develop. You're getting a cutting-edge approach to mental strength that combines science from emotional intelligence, peak performance psychology, stress reduction tactics, and positive neuroplasticity with the core components of the world's wisdom teachings.
This program is based on a vast body of modern scientific research which maps very closely to many of the central principles in the world's ancient wisdom traditions, showing that the human mind tends to fall into predictable, unhelpful patterns in response to pain, stress, or challenging times.
Primal survival patterns that amplify our distress and diminish our connection to what's deepest, strongest, wisest, and best in us — our true nature.
But it also shows us the map back to strength. The way to heal, harmonise, and harness the power of the mind, allowing you to reach new heights of potential, resilience, and fulfilment.
Join headstrong today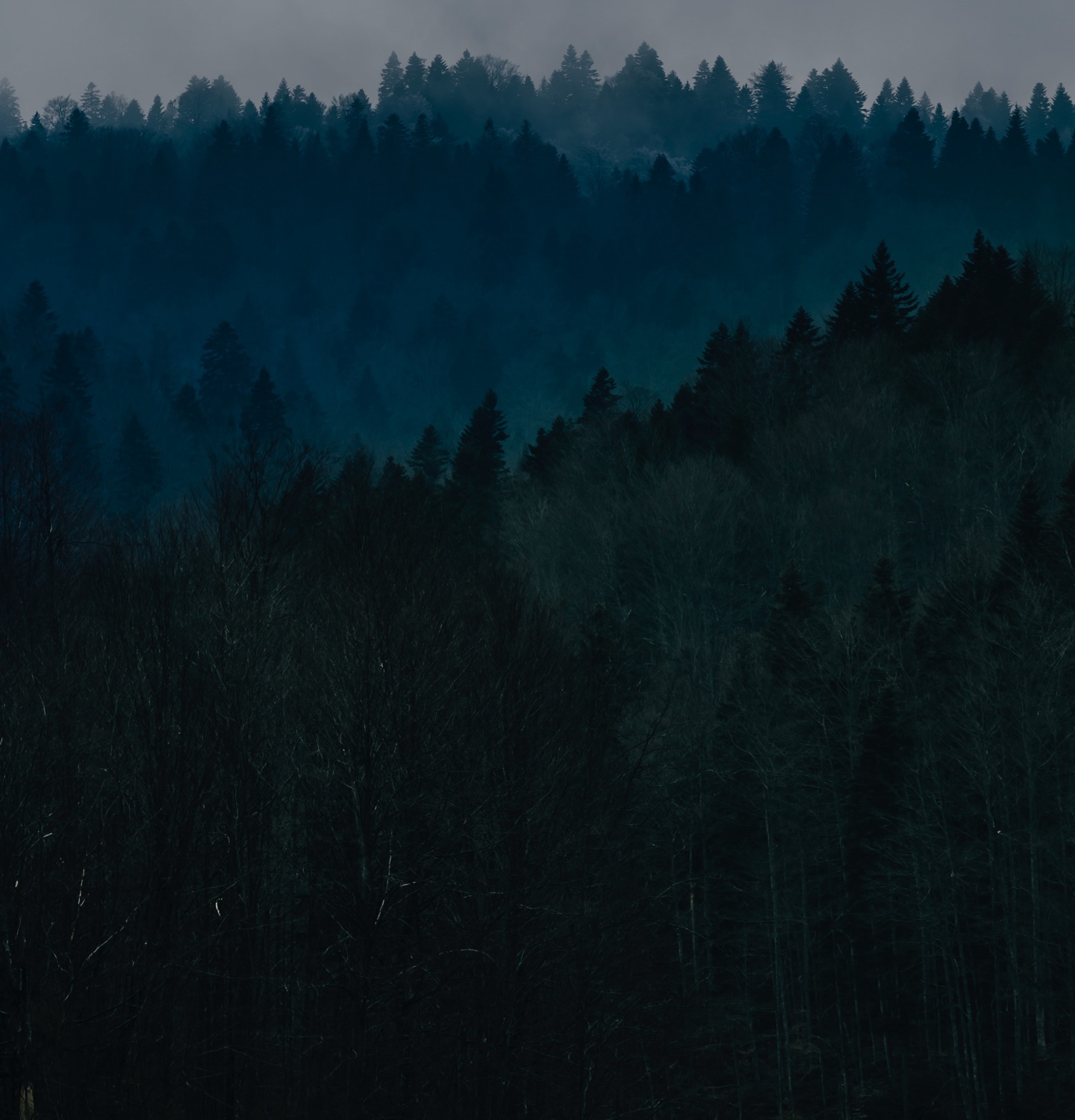 THE "DEEP RESILIENCE METHOD" IS AT THE CORE OF THE HEADSTRONG PROGRAM
When most people think of mental strength, they think of pumped-up self-talk, toughness, pushing through, or positive thinking. While these strategies might lift you in the moment, they don't create true, lasting and stable mental strength.  
The deep resilience method is different. 
Deep resilience acknowledges that human beings are a system of parts. A body, a mind, and an awareness. Or what I often refer to as the 'core self'.
Deep resilience involves using cutting-edge, evidence-based tools to master our mindset AND accessing the deep strength of the core self to heal, harmonise, and harness the power of the mind, and be the guiding force for our actions through the body. Allowing us to become integrated, authentic, and whole — no matter what we're going through.
The 4 steps to deep resilience method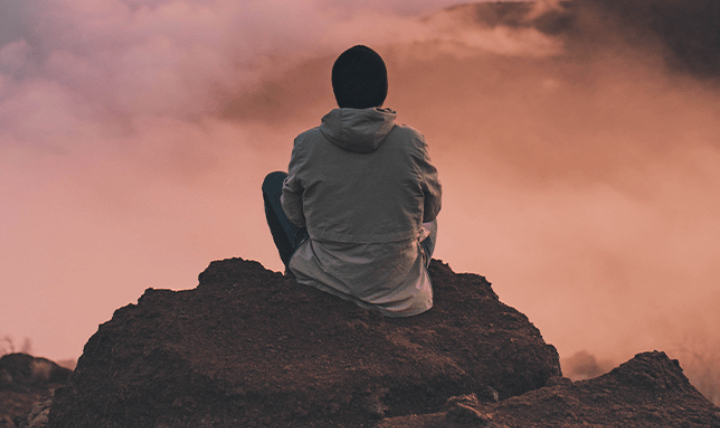 STEP ONE
R: RECOGNISE AND REGULATE
The first step to deep resilience is to learn how to recognise the unhelpful thoughts and emotional patterns that pull you out of your strength and keep you stuck in stress, suffering, and struggle and regulate them in healthy ways, and, as needed, let them go.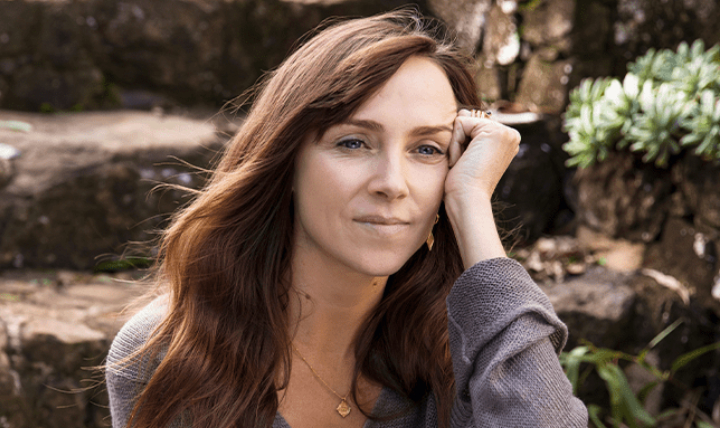 STEP TWO
I: INHABIT THE PRESENT MOMENT
In this step, we use the practice of mindfulness to connect to your greatest source of inner strength – the core self. Learn to anchor yourself in the calm, clarity, wisdom, and strength that comes from this state of being. In this step, you begin to master the skill of mindfulness and learn practices to integrate into daily life.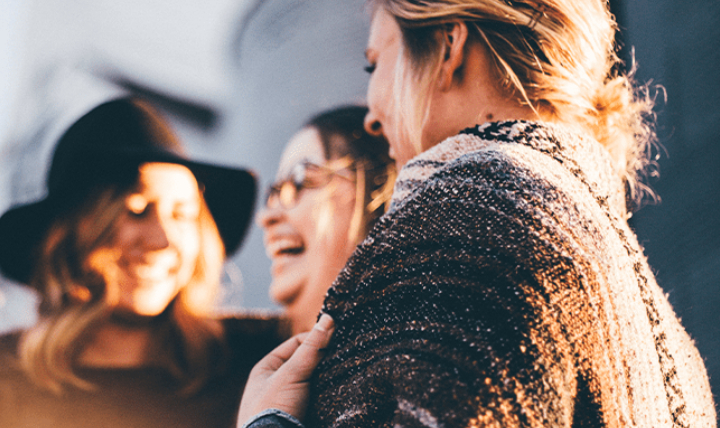 STEP THREE
S: STAY CONNECTED TO VALUES
In this step, we clarify your unique values and then use them to galvanise your capacity to let go of living from survival emotions like fear, negativity, and anxiety and step into living from love, wisdom, and strength. Working with evidence-based skills and tools to shift our minds from states of struggle into states of strength.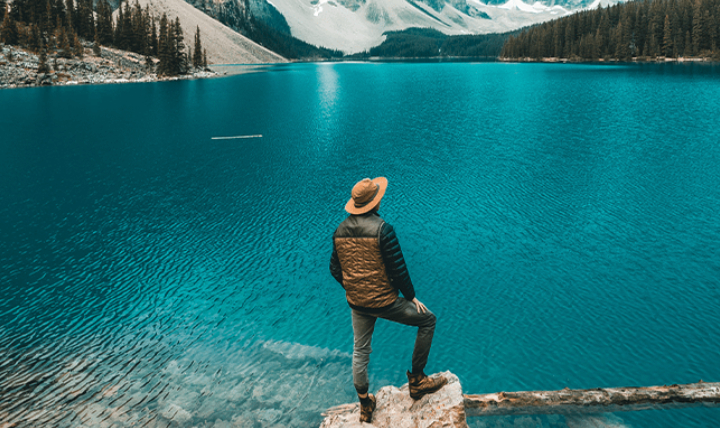 STEP FOUR
E: ENGAGE in empowered action
The fourth step is all about taking action guided by your values and your vision for life. By this point in the process, you're connected to a new way of being. Now it's time to take this transformation into the real world and align your way of living with your way of being. We will create your own empowered action plan to solidify your ability to do so.
BONUSES
Get access to the Headstrong Program TODAY and get access to the Mental Strength Toolkit valued at $400
UNWIND ANXIETY COURSE
Find greater calm with the 7 Days to Unwind Anxiety audio course
LEARN MINDFULNESS COURSE
This 10-day audio course is the perfect way to learn how to meditate
WEEKLY MEDITATIONS
The collection of targeted 30- and 15-minute meditations from each week of the course
FIND CALM IN CRISIS COURSE
'Find Calm in Crisis' is a 5-day audio course to help you find strength in troubled times
SLEEP SUITE
A collection of meditations to help you get to get to sleep better and get the rest you need
MENTAL STRENGTH TRAINING SUITE
Collection of 8 targeted mental strength meditations to build specific strengths like resilience, gratitude, inner peace and more
HEADSTRONG COURSE
OVERVIEW
Here's What You'll Learn In The Program Week By Week: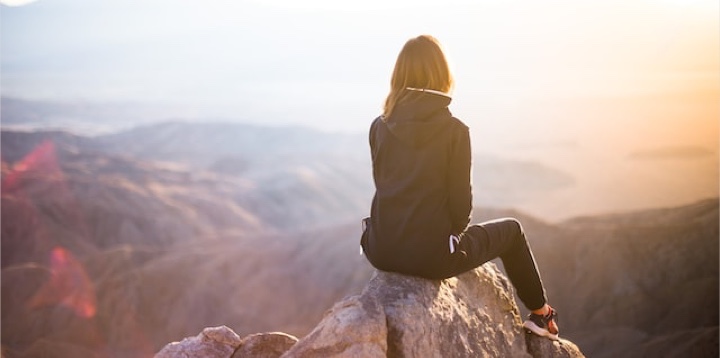 WEEK ONE
BECOMING SELF-AWARE
Often, we feel like it's only the external things causing our stress, anxiety, negative feelings, or overwhelm. But research shows more than 85% of stress comes from negative thoughts about events and circumstances. Learn a powerful tool to identify those thoughts and let them go.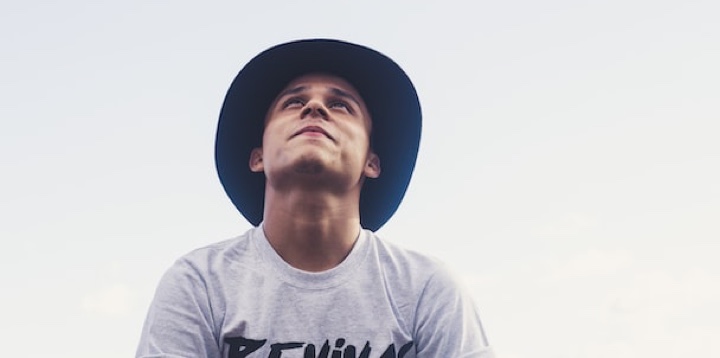 WEEK TWO
MASTER YOUR MINDSET: BECOME PSYCHOLOGICALLY FLEXIBLE
This week, we concentrate on mastering the fundamentals of a mentally strong mindset. Shift negative or limiting thinking into creative, empowering, and effective mindsets.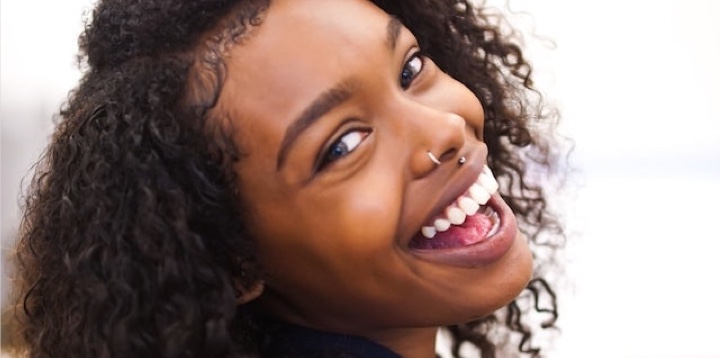 WEEK THREE
FROM STRESS TO STRENGTH
Learn how to let go of the two biggest thinking patterns that cause stress, anxiety, and overwhelm. Retrain them into smart, effective, and empowering mindsets.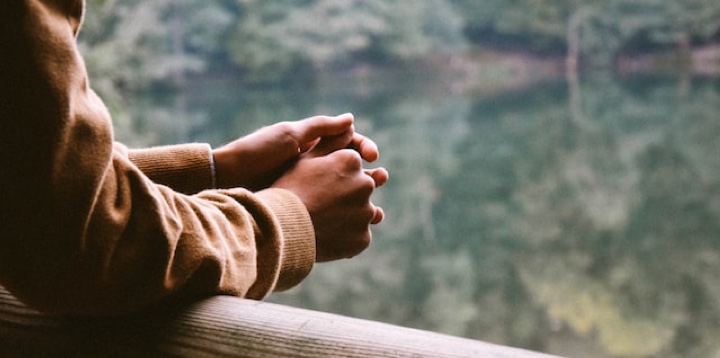 WEEK FOUR
REGULATE YOUR EMOTIONS IN HEALTHY WAYS
Discover a 4-step evidence-based process for healthy emotional regulation. Learn a technique that reduces the intensity of emotions and soothes your nervous system and makes you self compassionate. Use it to be non-reactive when experiencing charged thoughts or powerful emotions.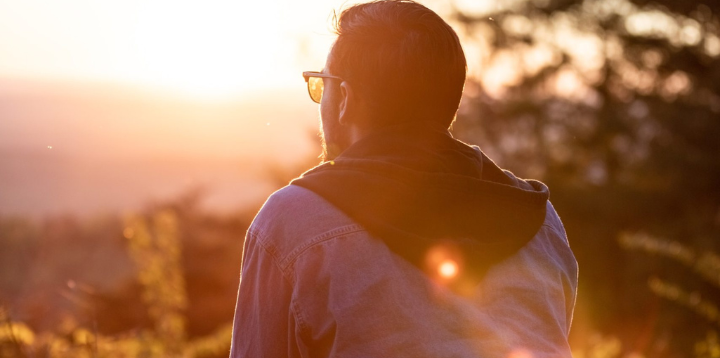 WEEK FIVE
PESSIMISM TO POSSIBILITY AND PEACE
Learn how to rewire the brain's negativity bias, connect to gratitude and grit, and transform unhelpful thoughts and feelings. You'll also break unconscious patterns that you didn't know influenced your perception and live a more intentional, fulfilling, and meaningful life.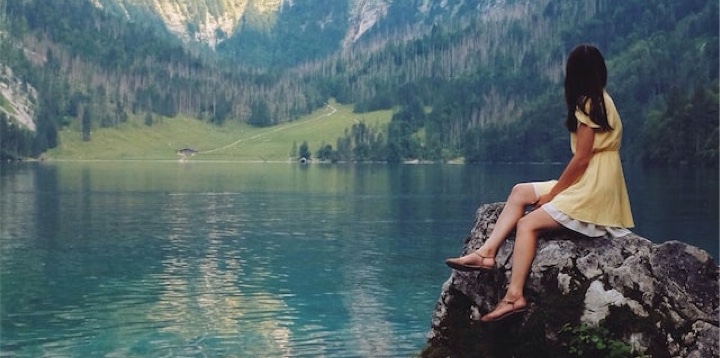 WEEK SIX
DEVELOP YOUR DEEPEST STRENGTH
Discover mindfulness-based techniques to anchor to inner calm, resilience, wisdom, and clarity. Learn how to use them daily to become non-reactive, and live with more purpose and peace. Feel connected to your deeper nature and the strength that comes with it.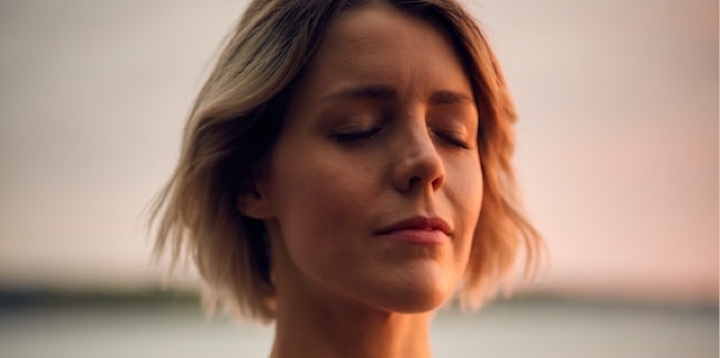 WEEK SEVEN
CONNECT TO YOUR VALUES AND LIVE WITH PURPOSE
You'll get clear on your own core values, then use cutting-edge, evidence-based tools to help you shift from a state of struggle or stress to one of inner strength. Here you learn how to live more intentionally and connect to a greater sense of meaning in your life.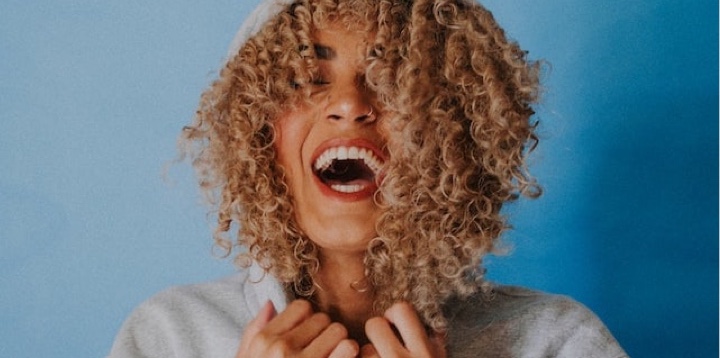 WEEK EIGHT
EMPOWERED ACTION
This week, you will create an empowered action plan based on your core values. This will close the gap between where you are now and a life more fully connected to deep resilience. You will bring together everything you've learned and discover an on-the-go method to ground yourself in deep resilience in any given moment of your life.
WHAT PEOPLE ARE SAYING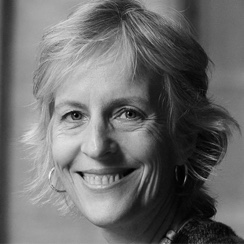 FOUNDER OF BREATHWORKS
"Melli is a leading authority on the topic of mental strength. Her methods have been forged in the heat of life experience along with decades of practice. I highly recommend her, both as a person and as a leader and innovator."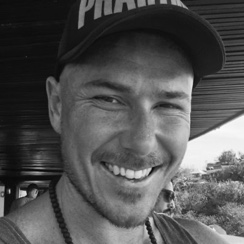 CO-FOUNDER OF MINDFULNESS.COM
"Melli is the world's leading expert in the field of mental strength. Her truly groundbreaking work is changing lives around the world and has the power to change how we think about mental health at a global scale for all walks of life."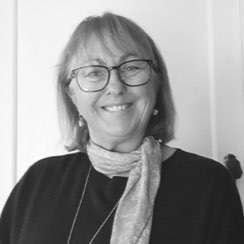 HEADSTRONG GRADUATE
The tools given by Melli in her incredible mental strength training course is one investment in myself that I've made. The benefits keep expanding into more areas of my life than I realised. I am able to address that negative talk I so often engaged with, through the simple exercises offered in the course that are so powerful. I have gained a new relationship with my mind that I can now work with so much more.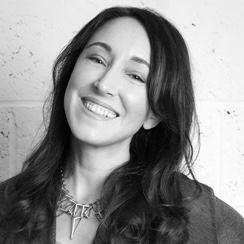 CEO @ FLOWN
Being mentally strong is not just a luxury but a necessity in these times we are living in. For me to be able to make a difference, make my business and my life everything that I want it to be, stay resilient in the face of the many setbacks I face as a purpose led entrepreneur, I need to keep my mind resilient, positive and purposeful. Melli's mental strength coaching gives me the support to do that.
MEET YOUR GUIDE
Hi, I'm Melli. I know what it's like to struggle.
At seventeen, I was exhibit A of someone whose mental struggles had brought them to their knees. I was in deep depression and had an eating disorder. Eventually things became so dark that I thought about taking my own life.
But reading a book in my school library, I found the insight that changed everything.
Mental strength is a skill, it said.
It's not something that some people are born with and others are not. It's a practice. Just like going to the gym and working out can make you physically stronger, I suddenly understood that I could train my mind to be mentally stronger.
I soon found out the truth of this for myself. I started meditation days later, then I learned some other stress reduction methods and together these tools dramatically reduced my suffering. My eating disorder and depression disappeared in just a couple of months of consistent practice.
And over time, I continued to learn all kinds of mental strength skills that profoundly changed the state of my mind and the quality of my life.
After years of my own mental strength training, which fueled my passion for helping others, I went on to teach mental strength and mindfulness to over 100,000 people worldwide.
I also co-founded mindfulness.com and the mindfulness summit. The summit is a not-for-profit project that has so far raised over $750,000 for mental health charities around the world. I'm on a mission to make the world mentally stronger.
And after 15+ years of teaching and research on mental strength I developed the deep resilience method to help people like you. This method condenses the best of what I've learned into a simple and practical framework.
The most rewarding part of my life has been watching others use this method and experience the same kind of breakthroughs I did.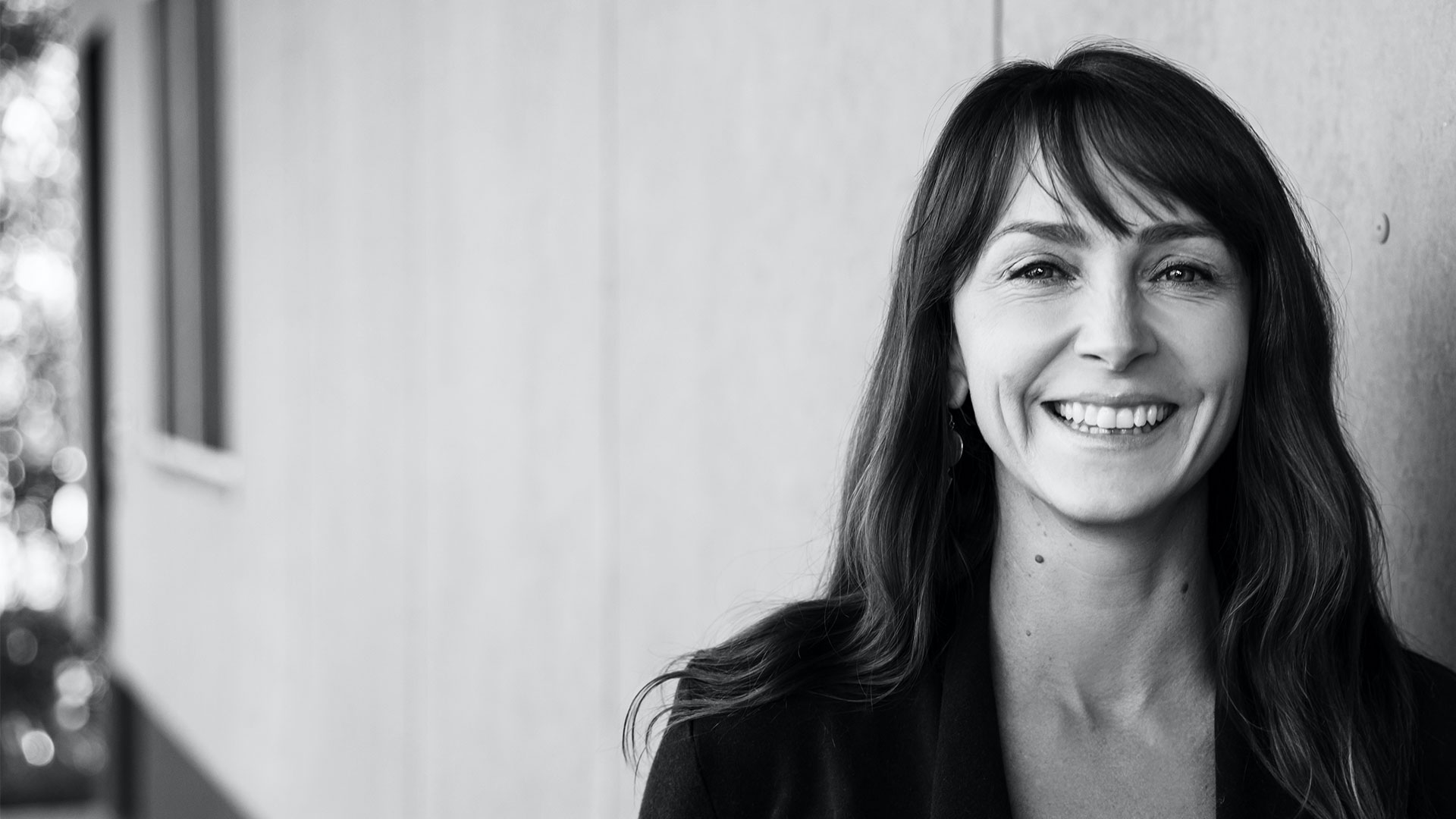 HIGHLY RECOGNISED MEDIA HAS COVERED MY MISSION IN EMPOWERING GLOBAL MENTAL HEALTH










For mental strength that lasts we need deep resilience.
The Headstrong Program isn't just a pump-up talk about toughness, pushing through or positive thinking. It's not just inspiration or motivation. There are many other programs about that.
This is about proven and repeatable strategies to transform your mind that you can take and use immediately — to rise to your challenges, feel more whole, and unlock what is deepest, truest, and best in you.
Even if you feel like you've tried everything from therapy to meditation to seminars — the Headstrong Program is different. 
It's results-driven, deep, and profound.
I've taught these skills to thousands of people over the last decade who have reclaimed their inner strength. And now, I look forward to sharing them with you so that you can experience the same powerful transformation.
I invite you to join me on the journey.
Join the Waitlist
The doors to Headstrong are currently closed but will be reopening soon! Enter your details below to join the waitlist and be the first to find out all the details.
Questions you might have about The Headstrong Program.
Can I work through the program at my own pace?
We understand life can get hectic, so our 8-week format allows flexibility. We encourage you to stick to the 8-week timeframe because it's proven to keep you on track and give you maximum benefit. However, you'll have access to the program for at least 12 months, so there's no need to worry about falling behind. You can always pick it back up when you're ready.
Do I have to meditate?
To get the best results, yes. The Headstrong Program gives you meditation-based practices for 15-30 minutes daily, depending on your capacity. It's more than just meditation. Each practice is a specifically designed training exercise blending meditation with neuroplasticity training and other evidence-based methods. Doing this daily practice is fundamental to creating the lifelong shifts in mental strength that Headstrong can give you.
I've struggled to meditate in the past. Can I still do the program?
Absolutely. It's not uncommon for people to find meditation difficult the first few times. Remember, any skill, from riding a bike to driving a car, takes practice. Be patient and commit to giving it a go for 8 weeks to get the hang of it. If you need extra support to get going, I'll be available on coaching calls to help you gain confidence and get comfortable in these daily exercises.
I have a mental health challenge. Can I still participate in Headstrong?
In most cases, it's still beneficial for those with mental illness. Your well-being and safety are my top priority. Depending on the severity of your challenge, I recommend talking to your licensed health provider to ensure this program is appropriate for you. For those experiencing chronic depression, severe anxiety, PTSD, or a history of trauma, it's imperative that you talk to your licensed therapist before joining. Meditation can be contraindicated for some of these conditions depending on the severity. I recommend working with them throughout the program in tandem to ensure you stay strong and safe.
Will I have the chance to ask questions throughout the program?
Our support email address is checked each week day and a member of our team will endeavour to respond to you within 24-48 hours (outside of Australian holiday periods). You can use this email address to ask questions, get support and break through any barriers.
GETTING STARTED WITH HEADSTRONG IS SIMPLE
DECIDE TO GET MENTALLY STRONG
Click the Get Headstrong Now button and register.
ACCESS YOUR PROGRAM
You'll get your login info and everything you need to get started right away.
BEGIN YOUR JOURNEY TO DEEP RESILIENCE
Feel great about making this your life-changing decision as you get started.
You have 3 options from here...
You could leave this page and continue down the same path with no newly founded mental progess, and not making any real change and repeating the same patterns and staying in the same struggles.
You could take what you've learned here and attempt to piece together getting mentally strong by yourself. But you will likely waste time, energy with strategies that won't get you the true and lasting results.
You can decide and commit to making a change here and now. Drawing a line in the sand that today is the first day of the rest of your life. And start using what is in the Headstrong Program to grow deep resilience.
In 8 weeks from now, everything could look completely different for you with this
one decision...
Still got questions? If so, get in touch! We'd love to hear from you.
We'll get back to you as soon as possible.
You buy one I give one. We're unlocking human potential together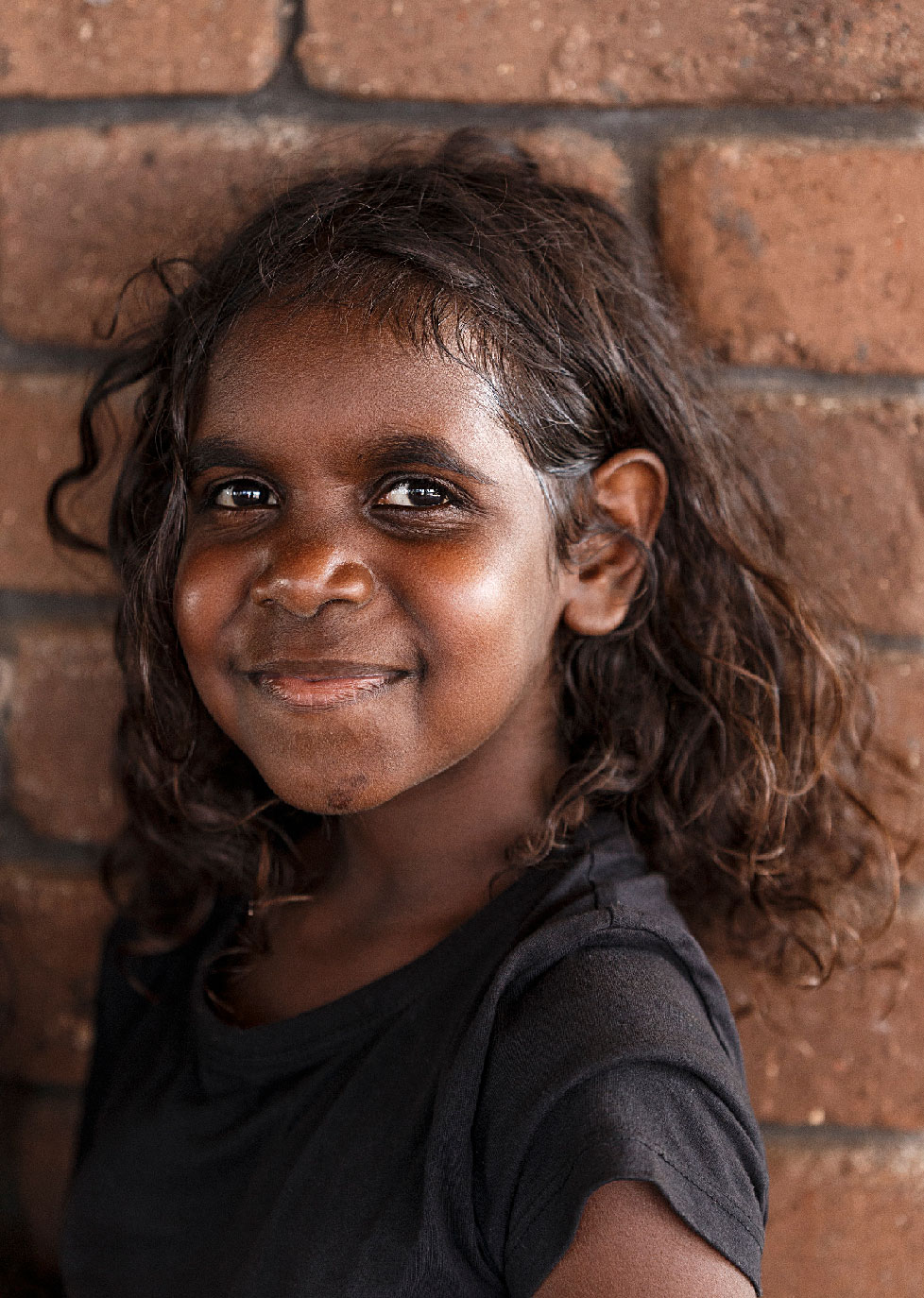 My life's work centres around unlocking human potential. But not everyone has an equal opportunity to realise their potential. Nearly 3 in 4 children in Australia's remote areas lack access to education up to the 10th grade. This lack of opportunity means that, through no fault of their own, these children will most often be unqualified for many of today's jobs – and may miss out on the chances we all take for granted.
If anyone needs their potential elevated, it's these kids. That's why with every Headstrong (or coaching program) purchased, I immediately give a child in remote Australia one month of access to online educational resources.
This project by Dot Com Mob (through B1G1) sets up technological education centres in Australia's most remote regions with the fewest scholastic opportunities. These innovative centres give children access to online and electronic educational resources, helping close the gap in their education. I believe everyone deserves a chance to elevate their potential.